Japan offers several amazing universities with incredible scholarship opportunities, full of culture, history, and a proven track record. For international students, this can be a great opportunity to obtain a university degree and also travel. A new geographical location, which deals with new people and experiences a different culture. It sounds a lot, don't you think?
The problem is that not all students can afford a trip to a foreign country and live there for more than a year. Living in another country to get your degree usually involves a lot of financial management. Without a constant source of money, it can be difficult to maintain a balance. If this happens, the situation of the school of your dreams will become a nightmare.
For international students trying to keep their dream alive, one option is to obtain a fully-funded scholarship in Japan. With a Japan scholarship to support you, you can partially or totally pay your expenses. Sometimes, these scholarships go beyond the value of school fees and offer accommodation, food allowance, and travel assistance.
The Best Scholarships in Japan
When we talk about scholarships actually there are two types of scholarships available. Partial and Full Obviously, your goal is to obtain a full scholarship until you graduate. But don't underestimate the power of Japan's partial scholarship.
Partial scholarships, when combined, can provide the same coverage, if not more, than a single full scholarship. All you have to do is apply when you see an opening. One thing to remember is that you have time. Time to decide, time to prepare. So get ready for these scholarships in Japan months in advance and go!
#1. MEXT Japanese Government Scholarship
MEXT Scholarships is a government fully funded scholarship offered in Japan. The government of Japan wants more international students to study in Japan, so they offered a great incentive for talented international students.
The fully-funded scholarship is not limited to one school, but all universities in Japan, and not only pay full school fees but also provides each student with a monthly stipend for their daily expenses. There are hundreds of scholarships in Japan that are offered to international students, so you should start here.
#2. Tokyo University Scholarship
MEXT covers a lot of ground when it comes to school availability. You must apply for MEXT scholarships and also at the University of Tokyo. This university is generally classified as the best university in the country. They offer various degrees that cover most of the degrees for international students.
They have a solid history of quality education and their history of graduates almost guarantees a good start in the job search. In addition, they have a large scholarship fund; Therefore, for those who want a full trip while studying in Japan a high-quality school, is right for you.
#3. Doshisha University Scholarship In Japan For International Students
The minds of Doshisha University in Kyoto offer quality and history over other schools. Considered one of the best schools in the country, Doshisha is also known for its very strict selection process (less than 35%) for new students. Something to keep in mind if you want to apply for admission as an international student. If you join, you will have access to one of the best scholarships in Japan.
Scholarship Link For Undergraduate & Graduate
#4. The Hosei University of Japan Scholarship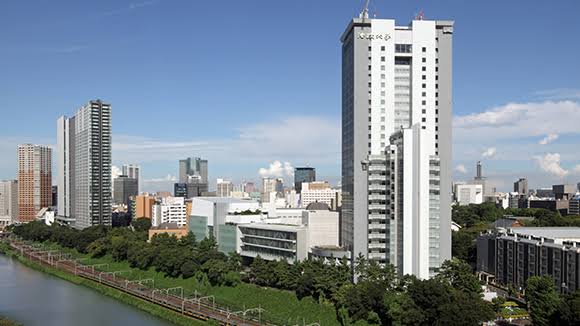 Located in Tokyo, Hosei University is a popular destination for high school graduates. The school receives around 30,000 students annually and offers diplomas that lean toward business and the economy. For international students, Hosei is a very viable option, as it offers English courses in various grades.
#5. The Sophia University of Japan Scholarship
Sophia University is a private institution located in Tokyo. It houses a fraction of the number of students commonly found in public universities. This university takes less than 13,000 students per year. Sophia University is famous for its international exchange programs and world-class research all around the world. Research-oriented students can come here to improve their academic progress while building some connections along the way.
Scholarship Link For Undergraduate & Graduate
What else apart from scholarships in Japan?
Being rejected by a Japanese scholarship is not the end of the world. There are also other scholarships offered by the school, local businesses, and governments. Trying your luck to get a scholarship can take time. All you can do is move forward, submit your applications, and hope for the best.
There are other ways to get additional help when it comes to the financial aspect of things. Getting a part-time job can survive as a student. Your free time is yours so you can use it. Another, to cover the rent, you can try the programs of the local host family. This includes local people who are willing to share a free room with international students. Sometimes, they even cover food and groceries, which can be of great help in the long term.
Also, I encourage you to look for scholarships in other countries. If the scholarships in Japan do not work or if you wish to apply for other government-funded scholarships, check the scholarships offered worldwide at opportunityportal.info
Please Subscribe to Our Telegram Channel To Get The Latest Scholarship Updates.