Application is now open to apply for IGNACY ŁUKASIEWICZ Poland government scholarship 2022. Applicant from any nationality around the world is eligible for study abroad in Poland scholarships 2022. Poland scholarship 2022 is fully funded and all student expenses are covered by the host organization.
NAWA academic exchange in the form of Polish development aid. The program offers scholarships for foreign students, allowing them to complete full-time second-cycle studies in the following areas: technical and engineering sciences, agricultural sciences, hard sciences, life science, and many more.
The Scholarship in Poland for International Students 2022 is a joint study adventure funded by the Polish National Agency for Academic Exchange. This is the best opportunity for a foreign student to study in Poland for free.
Ignacy Łukasiewicz Scholarship 2022
Country: Poland
Sponsored By: Ministry of Foreign Affairs and the Polish National Agency
Degree Level: Master Degree Program
Deadline: 31st March 2022
Also Check: Global Peace Summit Baku Azerbaijan 2022 (Fully Funded)
Poland Scholarship 2022 Criteria
Applicants must meet the following criteria at the time of registration:
Be a citizen of a country mentioned Below
Not being a Polish citizen
He has not previously obtained a master's degree.
No scholarship has been previously awarded under the Program;
Speak English at least at level B2.
Also Check: IMF Free Online Courses Scholarship 2023 (Fully Funded)
Financial coverage
The scholarship in Poland will cover almost most of the expenses for all selected students.
NO Tuition fee
Monthly scholarship: 1,700 PLN per month
During the duration of their studies, the selected candidates will also receive

500 PLN to cover the costs of moving to Poland
500 PLN to cover the costs related to the preparation of the dissertation
Available Courses
Engineering
Science
Arts
Social science
Technical
Sciences
Agricultural sciences
Life sciences
Also Check: KAUST VSRP Internship Program 2023 in Saudi Arabia (Fully Funded)
Eligible Countries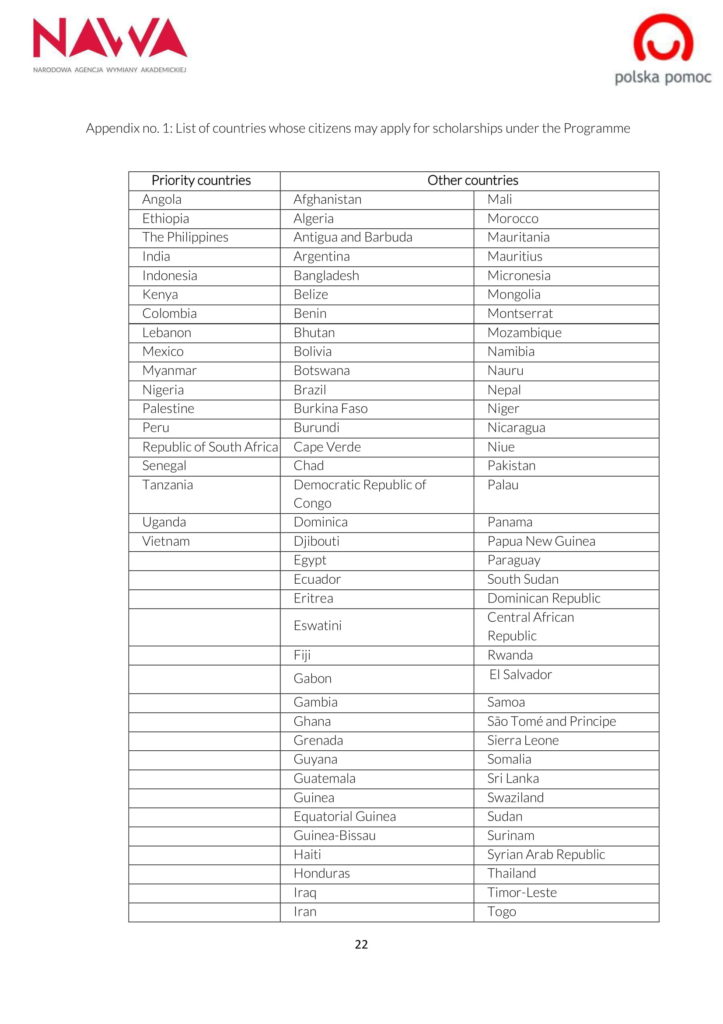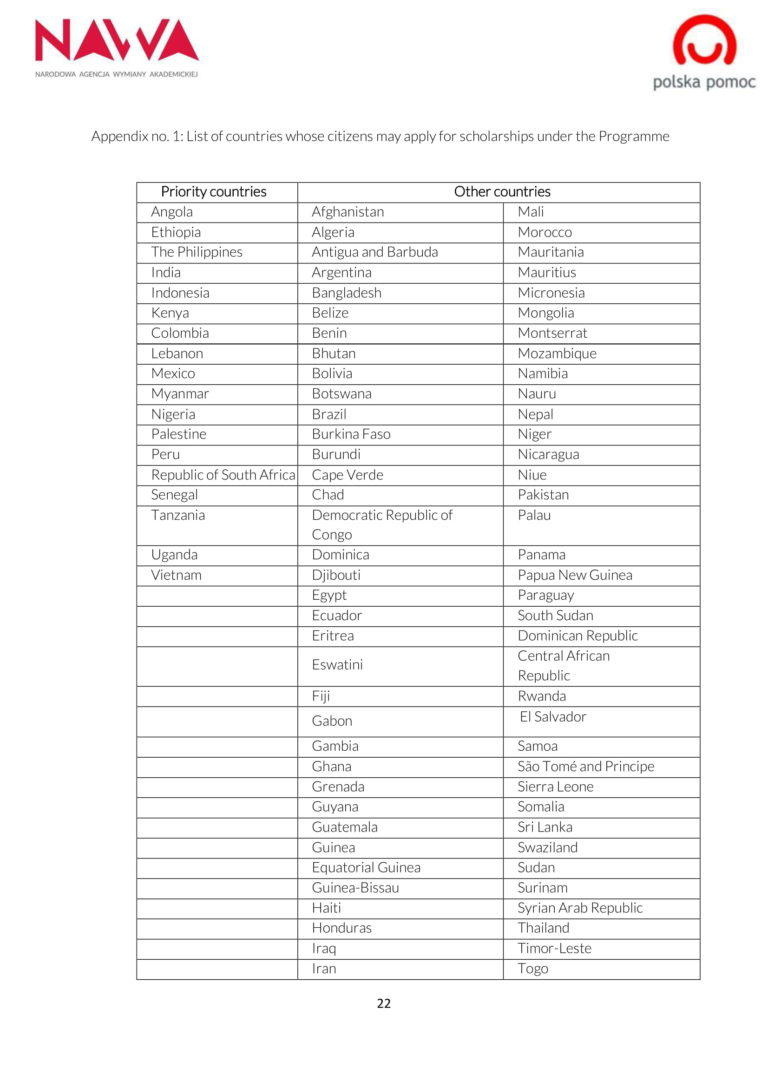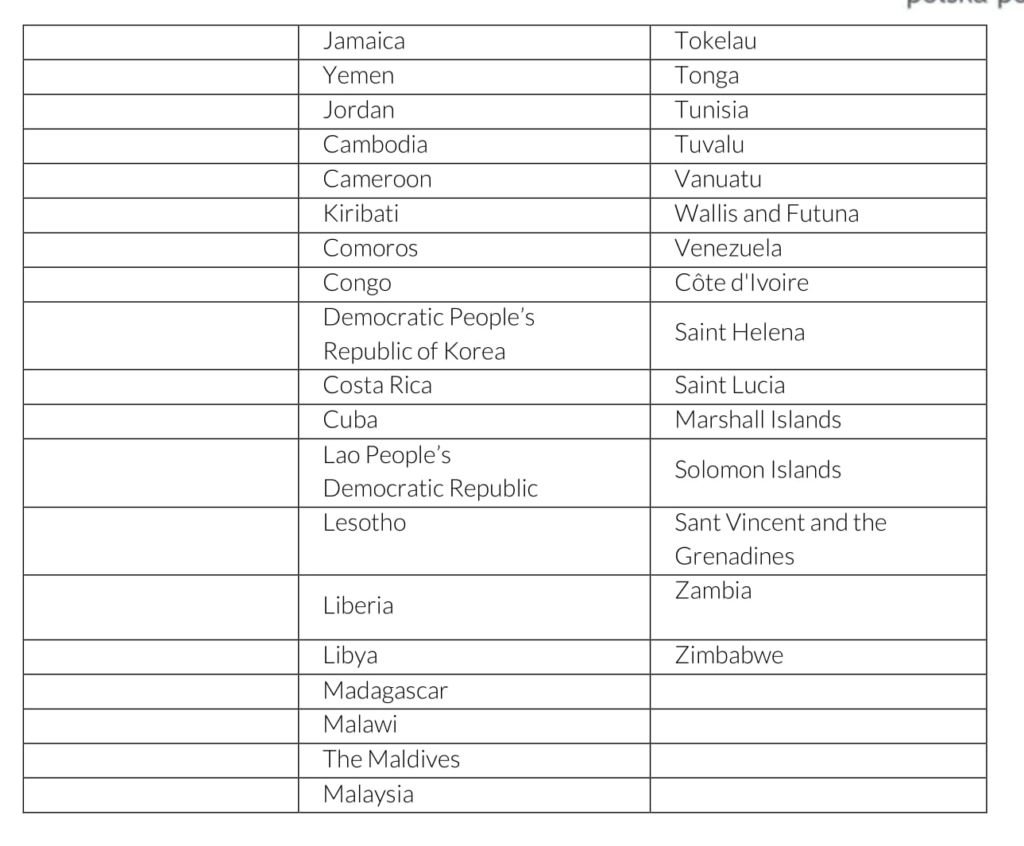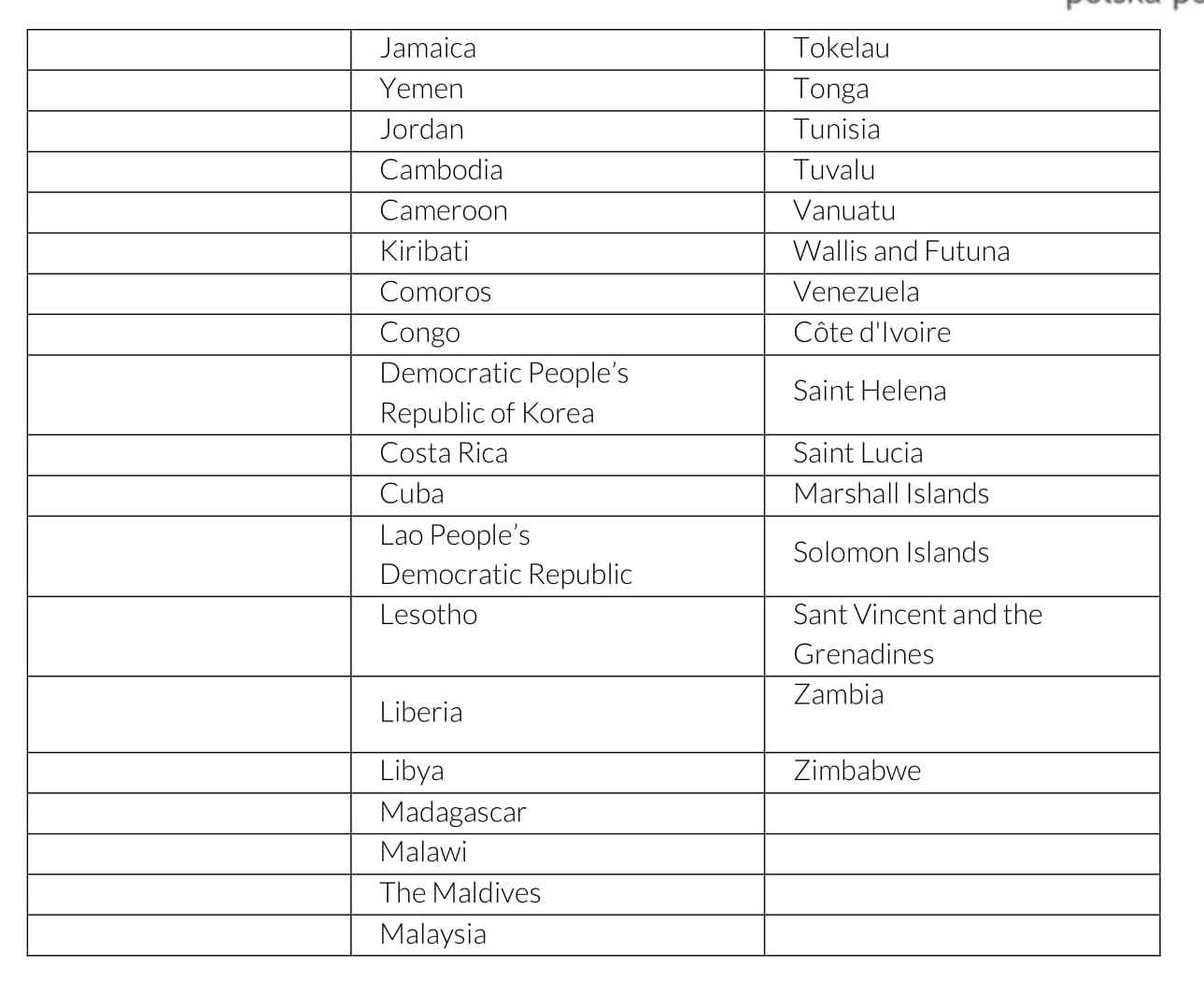 How to apply for a Polish government scholarship
Create an account and follow the instructions to submit your application through the online portal. Submit the application and you will receive an email with the requested reference number.
Click Here To View Official Source:
Also Check: Standard Bank Chairman's Scholarship At Magdalene College UK 2023 (Fully Funded)