Application is invited to apply for the University of Edinburgh Global Online Learning Masters Scholarship 2023. This is a Full Tuition Fee Scholarship for international students in the UK. The University of Edinburgh will offer twelve scholarships for distance learning Masters's programs offered by the University.
Edinburgh Online Masters Scholarships 2023 is open for International Students, Domestic Students. The scholarship allows Masters's level program(s) in the field of All subjects taught at the University of Edinburgh. The university will award full tuition fees to international and domestic students.
Edinburgh Global Online Learning Masters Scholarship
Coverage: Full tuition fee
University: University of Edinburgh
Degree Level: Masters
Host Country: UK
Deadline: 6th June 2022
Also Check: Matsumae International Foundation Scholarships In Japan 2023 (Fully Funded)
Eligibility Requirement
Scholarships will be available for students commencing any online part-time learning Masters's program offered by the University in session 2022-2023.
Applicants must be nationals and residents of the below countries: Eligible countries for this scholarship are based on the categories 'Least Developed Countries', 'Other low-income Countries' and 'Lower Middle Income Countries' as stated by the Organisation for Economic Corporation and Development Assistance Committee.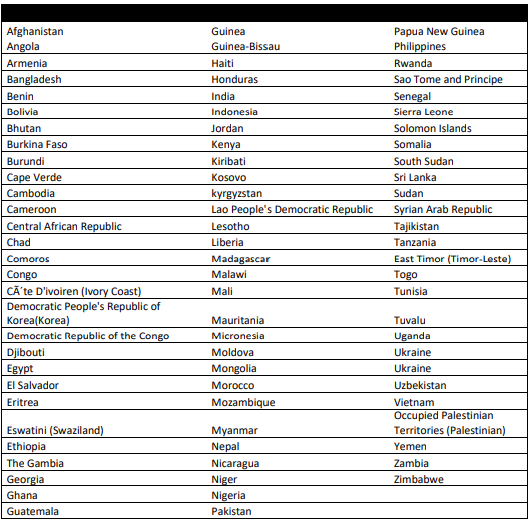 Scholarship Benefits:
Each scholarship will cover full tuition fees and will be tenable for the normal duration of the program of study.
How To Apply
In order to gain access to the scholarship application system applicants must have applied for admission to the University of Edinburgh. Please note that, following the submission of an application for admission, it can take up to ten working days for all system checks to be completed and for access to be granted.
The online scholarship application form is located in EUCLID and can be accessed via MyEd our web-based information portal at https://www.myed.ed.ac.uk. When logging in to MyEd, you will need your University User Name and password.
For more information please the official source of scholarship.
Also Check: CERN Technical Student Internship Program in Switzerland 2022 (Fully Funded)