Islamic Development Bank Scholarship 2022: Application is now open to apply for the Islamic development bank scholarship 2022 for international students. ISDB scholarship 2022 is one of the best scholarships in the world for international students.
Applicants who are interested to obtain bachelor's, master or doctoral degrees with a fully-funded abroad scholarship program are encouraged to apply.
All major academic fields and areas are available under the Islamic development bank scholarship. All expenses including tuition fees, living costs, and other costs will cover by this international abroad scholarship. This is the best opportunity for an international student to study world top class universities located in the UK, Turkey, etc.
Islamic development bank scholarship for ISDB member countries and non-member countries. Pro tip: Don't miss this abroad scholarship opportunity moreover applications submitted after the deadline will not consider for ISDB scholarship 2022.
Islamic Development Bank Scholarship 2022
Country: It will vary on scholarship
Host Organization: Islamic Development Bank
Eligible Countries: ISDB Member Countries
Course Introduced: Undergraduate, Master, Ph.D., Post Doctoral Research Program
Scholarship Type: Fully Funded
Application deadline: February 28th, 2022
Also Check: University of Saskatchewan Scholarships in Canada 2022 (Fully Funded)
Financial Coverage
The World Bank Islamic Development Scholarship 2022 is a fully-funded scholarship program for international students. All concessionaire expenses will be covered by the Islamic Development Bank, which is listed below:
Monthly allowance for living expenses
Full tuition fees
Health insurance during the program
Air tickets at the time of membership and at the end of the program.
Also Check: Chinese Government Bilateral Scholarship Program 2022 (Fully Funded)
Eligibility Criteria
To apply for the ISDB scholarship 2022, you must meet the following eligibility criteria:
Applicants who apply for a degree program must have completed 12 years of education with good grades.
For master, it will be formed with a grade higher than "good."
The candidate for a doctorate must have a master's degree in one of the mentioned fields.
Must be clinically fit.
Not in any other scholarship
Also Check: UCL IOE-ISH Centenary Scholarship In UK 2022 (Funded)
Duration of ISDB Scholarship 2022
4 Years for Undergraduate program
2 years for Masters program
3 years for Ph.D. & Post Doctoral program
Available fields & Major:
Almost all academic and study areas are available on the Islamic Development Bank 2022 Scholarship. See the following list: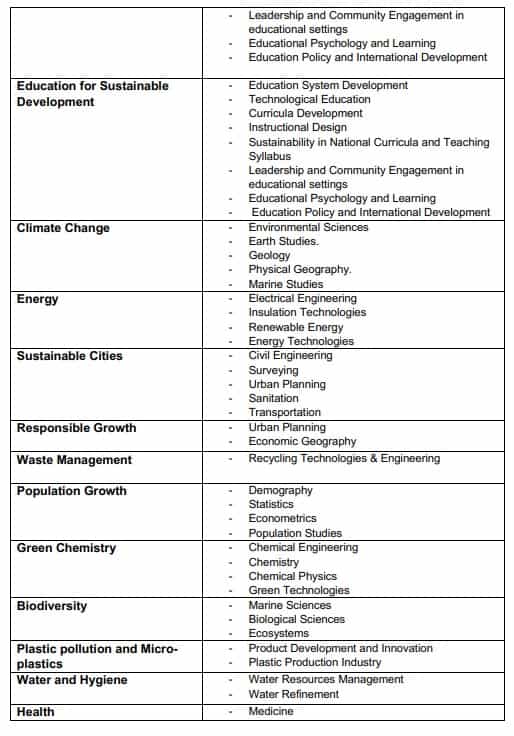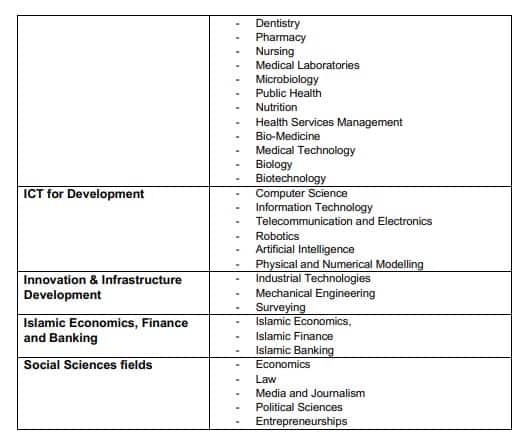 How to apply For ISDB scholarship 2022
To apply, you must complete an online application form, the link to an online application form, and the official announcement mentioned below. To Apply go to the Official website of the Islamic Development Bank Scholarship.
Also Check: Alberta University Scholarships For International Students in Canada 2022