The study plan or research proposal is an integral part of the application during the scholarship in any national or international scholarship. In this article, we will provide you with guidelines to help you through the process of writing an effective and impressive study plan or research proposal required to apply for scholarships.
Why write a Study Plan or a Research Proposal?
Your research plan, study plan, or research proposal is a guide for readers about your research questions. Furthermore, your suggestions will guide readers through existing methods to achieve their goals and separate their work from existing ones.
Your research proposal should be 4-7 pages long and contain 2,000-3,500 words. The research plan reveals your level of expertise in the fields mentioned above, as the author of the research plan must have knowledge of the required field.
Although you only provide your research interests, you can streamline the methods and requirements you have outlined for your research.
When writing your research plan, keep in mind that this is only a starting point and the direction of your research may change as the research unfolds. You can ask us at any time to help you write a research plan.
Study Plan Vs Research Proposal
The Study Plan includes the details of why you chose a certain degree program and how you actually schedule and plan your course study. Weather, On the other hand, the research proposal is used to state why it is wanted to work on a specific research direction, research objectives, and novelty of your the proposed research, possible outcomes, equipment, and funding requirements to carry out the investigation and a complete program to carry out its investigation.
Also Check: How To Study In UK Without IELTS 2023
While writing a study plan you need to answer the following questions:
Why you chose a specific degree course?
How will you organize your study?
How you will plan your study?
Do you have any mini-research projects in mind?
What are your qualifications for the chosen program?
Show your skills that will help in course study
Discuss how and why that research will be required
If you are thinking to write a Research proposal then you need to focus on the following details:
State the problems that require your research to be conducted
Talk about the Objectives of your research
Discuss the novelty of your research
Cite supporting evidence or references
Provide a timeline for research completion
Unveil your Research Design for the research
Share the schedule of your experimentations
Ask for resources, funding, and equipment, if required
Discuss the possible impact of your research
Share your pre-research work in a summarized writing
Compare your proposed research with similar top-level citations
Benefits of writing a Study Plan or Research Proposal
The research plan will help you brainstorm and be curious about your research goals. This will help you provide comprehensive skills and questions.
This will also help clarify your research goals. Help clarify the steps for conducting research, answer questions by consulting the literature, and provide an answer to the question.
This step can help you improve your writing and research skills. This also helps to identify various methods and methods for analyzing data and inferring results from it
Also Check: 3 Winning Scholarship Essay Sample (Score: 4.0/5)
How To Write a Study Plan For a Scholarship
Identify the reason for studying the respected program abroad
The identification of the reason why you want to study the selected subject abroad is as important as all the scheduling steps in a study plan.
This identification includes the attractions of the place including the education system, university rankings, sympathy for the subject, culture, and the things that can keep you there.
Identify the time needed to achieve the Academic Goals
Identifying educational goals means you strive to expand your frontiers of knowledge or enter higher studies after graduating from school. The first step is to make a list specifying the field of study and highlighting the reasons for pursuing it.
How will it lead to a decision? continuing education at home after identifying your job needs countryside. So the first 2 steps are the key to knowing your goals.
Identify the reasons for not studying in your own country
This rubric requires you to accumulate points for the reasons why you do not stay and study in your home country. Points may include: your home country does not offer the subject you want to study, the education system does not offer enough facilities, or the research requirements being difficult to meet here. This will strengthen the basis of your decision.
Also Check: The 10 Most Affordable Universities In Europe To Attend
Conduct research about studying in your home country
This section includes research institutes and programs offered in your own country. This research will help to obtain information about the same courses that are offered abroad and in the city of origin. The difference in the education system and expenses will help make the decision easier.
Consider your educational background
The educational history will include all of your previous courses the names of the schools you attended there and the start and end of the course.
Along with your educational background, including where you have worked and what you gather in the name of experience. This information will strengthen your case and present a bright image to interested parties.
All of the above points can be summarized to finish your letter. This pattern will present your goal of studying abroad and will also show your educational goals. The bottom line should be a thank you note to the recipient.
Study Plan Example and Sample
Sample#1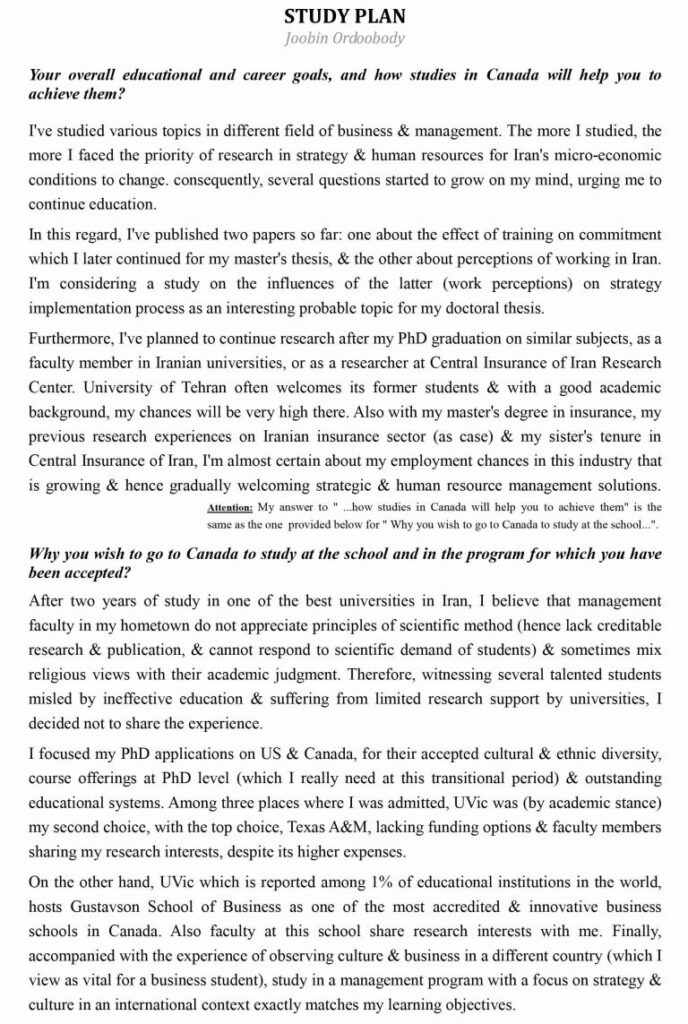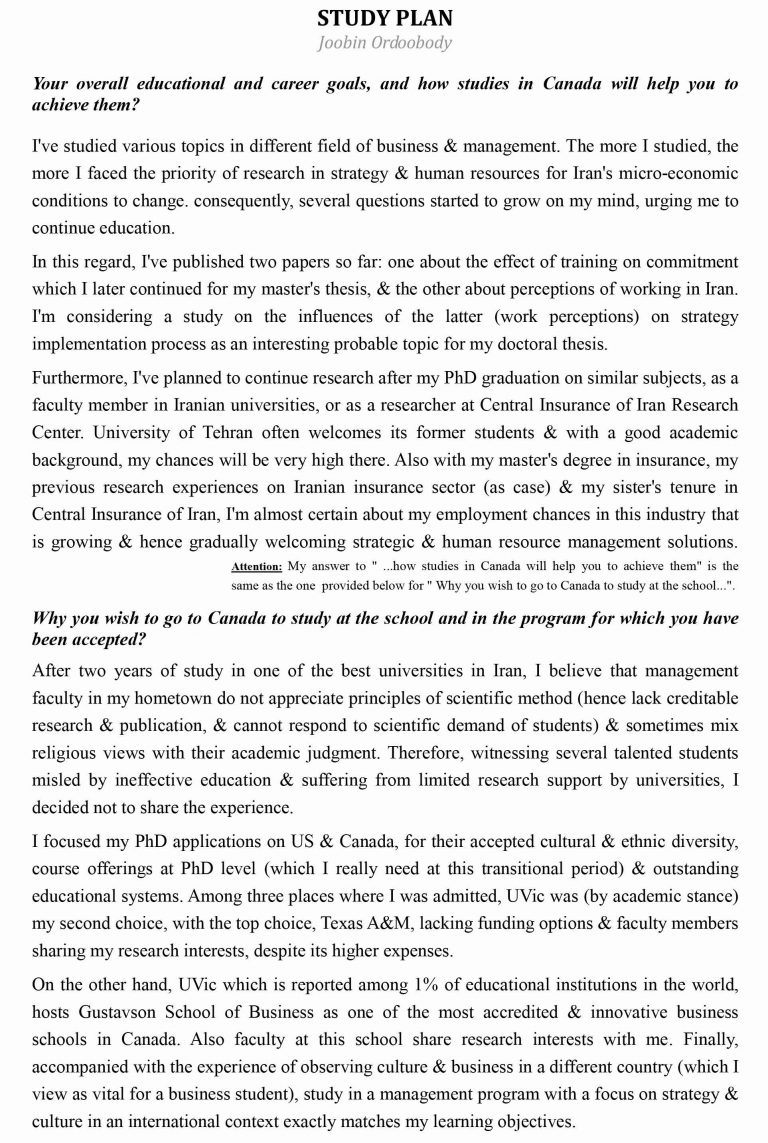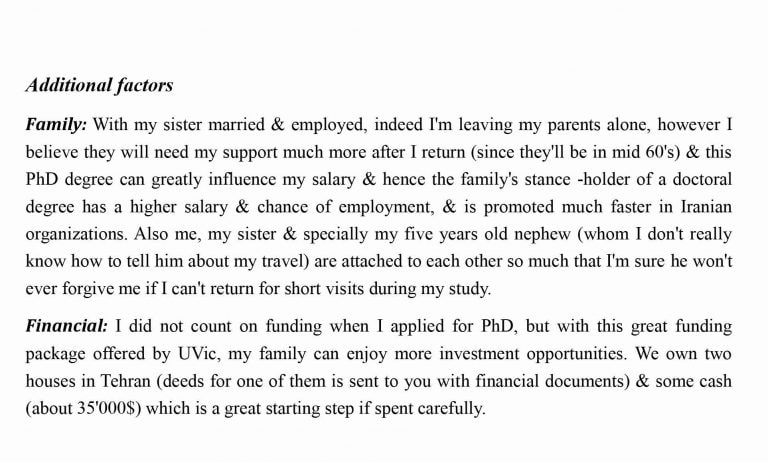 Sample#2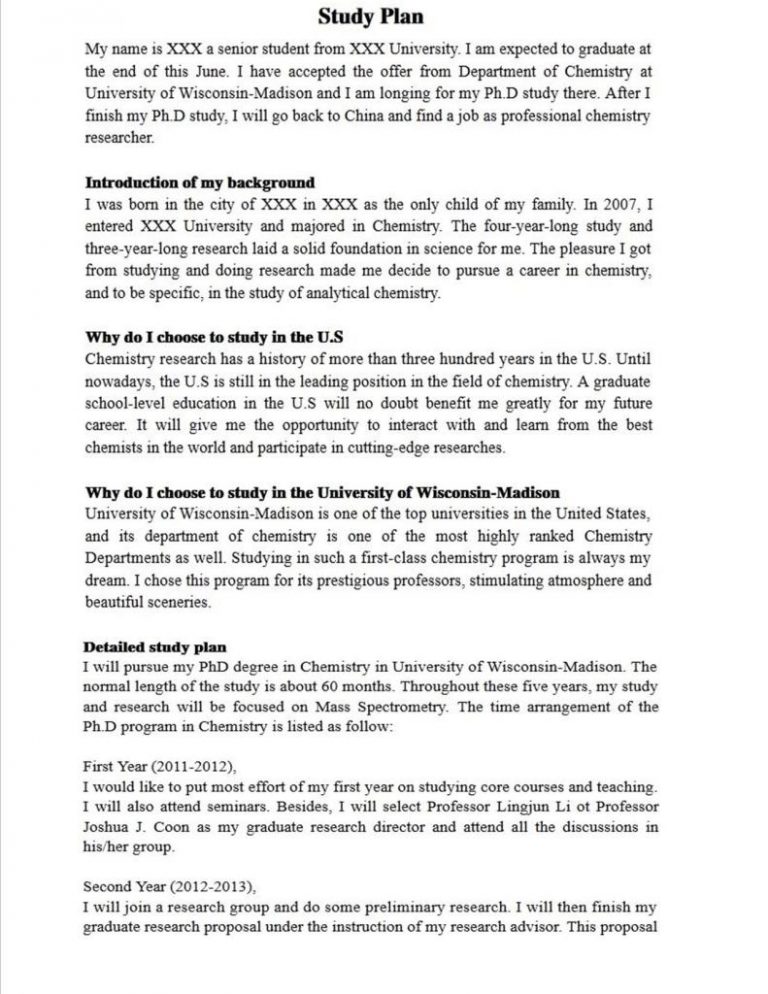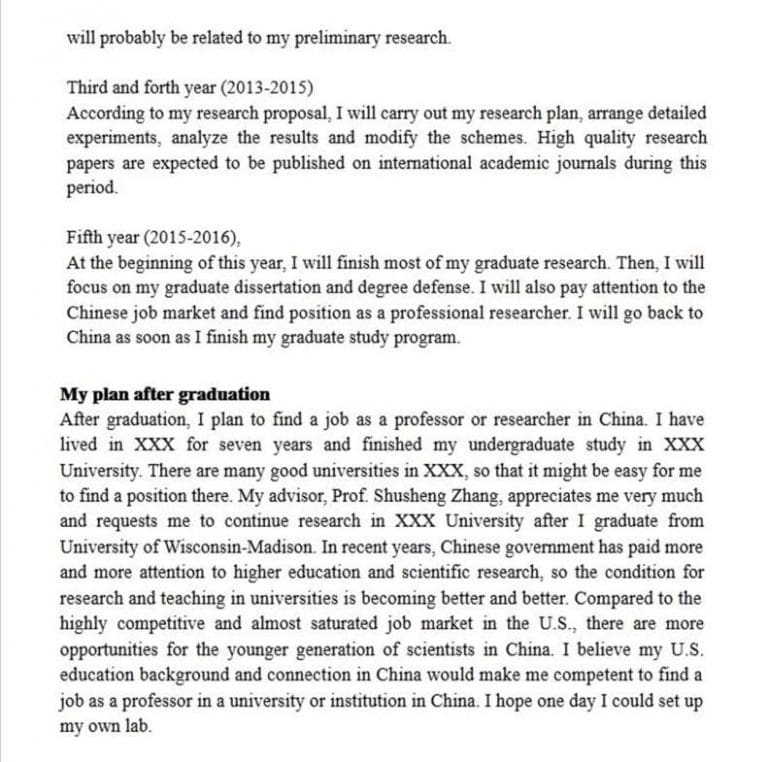 Please Subscribe to Our Telegram Channel To Get The Latest Scholarship Updates.
Also Check: 8 Great Educational Tools and Resources for Students