Application is invited to apply for Airbus Internship 2022. This is a fully paid internship program for students to join and gain experience. Airbus SE is a European multinational aerospace corporation. Airbus designs, manufactures, and sells civil and military aerospace products worldwide and manufactures aircraft in Europe and various countries outside Europe.
The internship or placement program is designed to provide students the opportunity to consolidate their theoretical foundation through practical experience. A major component of this experience is the formation of a professional attitude. The students are expected to develop their personality and capacity to adapt and handle, challenging situations in the real business world.
All positions are paid. €1,000 gross/month with allowance, accommodation, and other benefits. Applicants from any country can apply. Airbus's internship positions are available in the UK, France, Germany, Canada, Spain, Poland, and other parts of Europe. 
Airbus Internship 2022
Company: Airbus
Internship Location: Global
Duration: 3-6 Months
Deadline: No
Also Check: University of Southern Danish Government Scholarship 2023 (Funded)
Airbus Internship in France
Airbus sites in France are always looking for international interns because they bring in different skills and languages. Internship roles are located at our French sites in Toulouse, Nantes, Saint-Nazaire, Marignane (Marseille area), Paris Le Bourget & Elancourt (Paris area). 
Application period: From September to April.
Starting period: From January to September.
Area of opportunities: We recruit from a wide variety of disciplines each year:
Application process: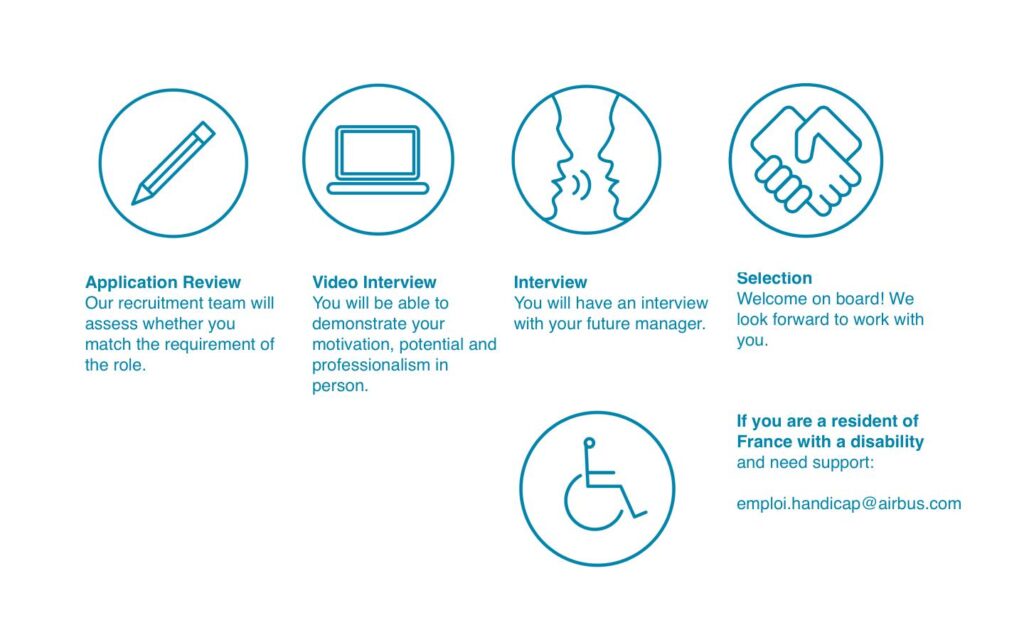 Also Check: KAIST International Student Scholarship 2023 in South Korea (Fully Funded)
Airbus Internship in Germany
Interning at our German sites is an amazing experience that holds many rewards for those who dust off their resumes (or CVs) and dive into all the opportunities Airbus has to offer.
To qualify for an internship position in Germany, you must be enrolled in a university. We recommend you apply four to six months in advance to give us adequate time to process your application. Sometimes, a few internships are open at short notice as well. If you are undertaking the internship on a voluntary basis, i.e. not as a compulsory requirement of a study program, the maximum duration is three months.
VISIT HERE TO APPLY FOR AIRBUS INTERNSHIP IN Germany
Airbus Internship in Spain
You'll thrive in an exciting learning environment – everyone at Airbus will be there to support you and help you grow professionally. Always remember that your development benefits everyone. Find an opportunity that fits your skills and abilities to start your adventure. 
Airbus provides internships for recent graduates from all disciplines. Internship positions are available all year round. There are opportunities to work as an intern in all areas of Airbus, including engineering, manufacturing engineering, operations, customer services, IT, and support functions.
Spanish internships generally last 12 months, full time and you must be able to work in a Spanish and/or English-speaking environment.
Benefits
€1,000 gross/month, Meals, Transport, and others.
VISIT HERE TO APPLY FOR THE AIRBUS INTERNSHIP IN SPAIN
Also Check: Mitacs Globalink Research Canada Internship 2023 (Fully Funded)