Institute of Science and Technology Austria (ISTA) is now accepting applications For The Ph.D. Scholarship Program. The Ph.D. application call for entry is September 2023 and is once again OPEN. If you have already created/submitted an application, you will need to recreate this and submit your documents again – including referee details and references – as all previous data has been lost due to the attack.
The application deadline has accordingly been pushed back to 28 February 2023. Early application is strongly encouraged; however, the timing of your application will ultimately not impact your chances of admission. 
ISTA welcomes students with different academic backgrounds who can bring their skills and experiences to the scientific setting.
Students with a Bachelor's or Master's degree in biology, chemistry, neuroscience, mathematics, computer science, physics, data science, and scientific computing and related areas are encouraged to apply.
Also Check: United Arab Emirates University (UAEU) Scholarship 2023 (Funded)
Required Documents
We ask you to upload the following documents to the application portal:
Statement of purpose that explains your research experience and your motivation for applying to the ISTA Ph.D. program. It should be 1-2 pages maximum. In your statement, specify up to three research groups you find the most interesting. At this stage, you do not need to contact potential supervisors.
University transcripts and diplomas of all degree programs and all years you have attended and/or are currently enrolled in (in English and in original language)
Contact information of 3 referees
All documents have to be submitted in English and copies of university transcripts are also in their original language.
Also Check: Tampere University Scholarships In Finland 2023 (Funded)
Fields/Majors: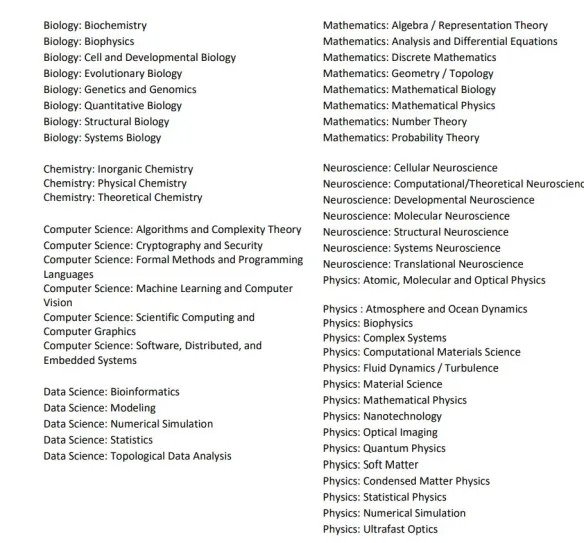 Financial Coverage:
Full tuition fee
Monthly Stipend
Medical allowance
Subsidized on-campus Housing.
Also Check: RANEPA Russian Government Scholarships 2023 (Funded)
Selection Timeline
The application call for 2023 opens, by exception, on 16 December 2022 and ends on 28 February 2023. The first review process will be completed in March. Candidates will be notified about their status in early to mid-April.
Shortlisted candidates are invited for interviews, to take place in late April and mid-May. Interviews may be conducted either remotely or onsite. Offer letters will go out in late May or early June, and candidates can accept or decline the offer of admission by 30 June. The start of the Ph.D. program is uniformly on 15 September.
How Do I Apply?
ISTA processes applications to its Ph.D. program once a year. The application portal is now reopened. To apply, you have to create an online account, which will allow you to track your application through its various stages. We do not accept applications and documents received outside of this system.
For more information please check the official source.
Please Subscribe to Our Telegram Channel To Get The Latest Scholarship Updates.
Also Check: Soochow University Jasmine Jiangsu Government Scholarship 2024 (Fully Funded)