Institute of Science and Technology Austria (ISTA) is now accepting applications For The Ph.D. Scholarship Program. If you have already created/submitted an application, you will need to recreate this and submit your documents again – including referee details and references – as all previous data has been lost due to the attack.
The application deadline is 2nd half of October. Early application is strongly encouraged; however, the timing of your application will ultimately not impact your chances of admission. 
ISTA welcomes students with different academic backgrounds who can bring their skills and experiences to the scientific setting.
Students with a Bachelor's or Master's degree in biology, chemistry, neuroscience, mathematics, computer science, physics, data science, and scientific computing and related areas are encouraged to apply.
Also Check: Radboud University Scholarship In Netherlands 2024 (Fully Funded)
WHAT ARE THE SELECTION CRITERIA?
The selection committee uses a collection of indicators to evaluate the applicant's preparedness, motivation, and potential. The following will be considered:
undergraduate performance: overall, with a special focus on relevant field-specific courses
reference letters provided by professors and senior scientists: one letter from industry is acceptable, but letters from an academic background are given priority; referees are asked to address analytical capabilities, technical proficiency, ability to work independently and motivation/commitment;
statement of purpose: the applicant's past research experience and motivation for applying to this particular PhD program: is it a good academic fit? how does the program contribute to the candidate's future career plans?, etc.;
additional relevant skills (field-specific): demonstrated in, e.g., internships and/or participation in research projects, participation in science Olympiads, programming languages, lab techniques, etc.
transferable skills: e.g. communication skills, experience with working in teams, previous mobility and international experiences, leadership experience as demonstrated in student organizations, etc.;
diversity: e.g. a woman in computer science/math/physics; an applicant who switched fields, etc.;
Required Documents
We ask you to upload the following documents to the application portal:
Statement of purpose that explains your research experience and your motivation for applying to the ISTA Ph.D. program. It should be 1-2 pages maximum. In your statement, specify up to three research groups you find the most interesting. At this stage, you do not need to contact potential supervisors.
University transcripts and diplomas of all degree programs and all years you have attended and/or are currently enrolled in (in English and in original language)
Contact information of 3 referees
All documents have to be submitted in English and copies of university transcripts are also in their original language.
Also Check: The Joint Japan/World Bank Scholarship 2024-25 (Fully Funded)
Fields/Majors: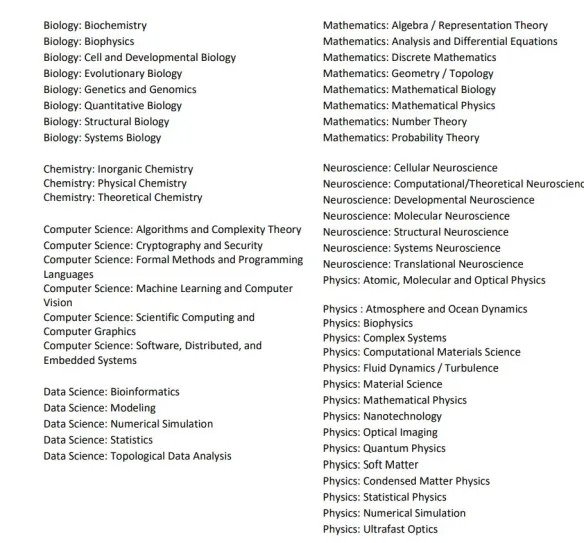 Financial Coverage:
Full tuition fee
Monthly Stipend
Medical allowance
Subsidized on-campus Housing.
Also Check: French Government Eiffel Excellence Scholarship 2024 (Fully Funded)
Selection Timeline
The call for the 2024 PhD program will open in the second half of October 2023. The first review process will be completed in the course of February. Candidates will notified about their status by the beginning of March.
Shortlisted candidates are invited for interviews, to take place in March/April Interviews may be conducted either remotely or onsite. Offer letters will go out after the interview period, and candidates can accept or decline the offer of admission by 30 April. The start of the PhD program is uniformly on 15 September.
How Do I Apply?
ISTA processes applications to its Ph.D. program once a year. To apply, you have to create an online account, which will allow you to track your application through its various stages. We do not accept applications and documents received outside of this system.
The call for the 2024 PhD program will open in the second half of October 2023.
Please fill out the form using a web browser on a desktop computer. Web browsers on mobile devices (i.e. Android, iPhone, iPad, etc.) are not supported.
For more information please check the official source.
Please Subscribe to Our Telegram Channel To Get The Latest Scholarship Updates.
Also Check: Commonwealth Scholarships 2024-25 (Fully Funded)